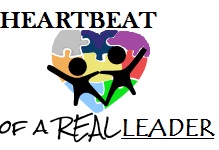 3 Roles of a REAL leader!
From my most popular Leadership Training for Volunteers & Professionals. 
1.   To sacrifice themselves to help their team feel safe.      Leaders create and implement a vision that is healthy and successful for the whole team utilizing all of their gifts.
2.   To run towards danger to prevent a fire, not away from it.
Leaders are fearless, focused and forward thinking.
3.   To endure great responsibility!
Leaders are responsible professionals, willing to work hard, commit to project deadlines and help others.