Tina's 5 Top Successful
Skill-sets
While customizing presentations for your Corporate Companies, Social Service Agencies and Schools, Tina will help:
Increase your Communication with Team Building Skills.
Improve your Professional Effectiveness.
Learn Components to Emotional Intelligence.
Increase your Employee Productivity.
Increase your Employee Retention.
Tina achieves these skillsets by:
Creating your Safe and Positive Environment.
Defining your Ideal Positive Culture.
Developing your R.E.A.L. Leaders.
---
Here's a few topics: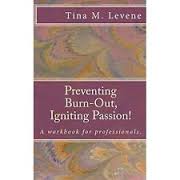 "Igniting Passion, Preventing Burn-Out!"
Based off Tina's BEST Selling Professional Workbook: "Preventing Burn-Out, Igniting Passion!" Audiences will take away new ideas, knowledge, practical applications and the skills to implement them. Many attendees have shared that Tina's presentations are an enhancement to their practice and area of specialization.
This memorable presentation provides real life applicable practices to enhance Prevention Specialists, Social Workers, Counselors, Law Enforcement Officers, Teachers, Case Managers and Coalition Leaders authentic staff development in a large group as well as incorporating small group activities. According to a study conducted by Families and Work Institute, over 50% of U.S. employees will experience some form of burn out at their current jobs.
Preventing Burn-Out of employees increases staff morale, team building and decreases staff and volunteer turnover. This presentation uplifts, ignites and rejuvenates the passion within each audience member. Fun, engaging and entertaining!
Participants will:
Identify 6 ways to prevent Burn-Out.
Identify 3 ways to recover from Burn-Out.
Develop effective coping and communication skills.
Develop strategies to resolve conflict.
---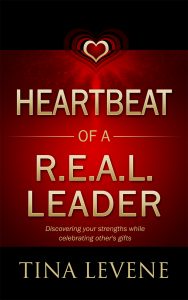 "Activating the Heartbeat of a R.E.A.L. Leader!"
This innovative presentation based off Tina's NEW upcoming book, "Heartbeat of a R.E.A.L. Leader" provides applicable leadership practices and authentic leadership professional development in a large group participatory lecture as well as incorporating small group interactive activities with the audience; lots of takeaways!
This presentation will increase participant morale, team building and decrease employee and volunteer turn over as well as capture the attention of everyone in the audience. All interwoven with humor and motivational techniques by a Professional Speaker.
Tina brings a wealth of knowledge as a leader in her professional field with over 20 years in Social Work, Drug Prevention and Juvenile Justice as well as personally overcoming abuse, addictions and many adversities.
Participants will learn:
Secrets to strength building as a R.E.A.L. Leader.
Easy ways to elevate your team and effective ways to activate your team.
The 3 MUST DO Factors to becoming a fearless leader.
Best ways to create a safe environment for your team to feel like they belong and are valued.
Are you looking for a humorous motivational speaker who can deliver the solutions and outcomes YOU want for your audience in a FUN and memorable way? Request more information here!